In 2017, the KOEHLER GROUP team, consisting of experts in the areas of private aviation and Industry 4.0, founded the company JetApp. The platform offers private jet booking and the company managed to digitize the booking process. Driven by strong annual sales growth of over 50% and a successfully implemented internationalization strategy in 7 European countries, the company managed to reach the operational break even already in the third year after its foundation. The market potential
With a market potential of 13 billion US dollars and annual growth rates of 7 % in Europe, the private aviation business is an extremely attractive market. Most travel verticals are home to operators and marketplaces that simply enable digital bookings to be made, letting them position themselves as the leading companies in the verticals in question. However, this is not yet the case in the field of private jet bookings, although the shopping basket values are much higher than in the other verticals. By digitizing and simplifying the booking process for private aviation, JetApp was able to establish itself in the private aviation market within a very short time and thus successfully occupy an extremely attractive niche.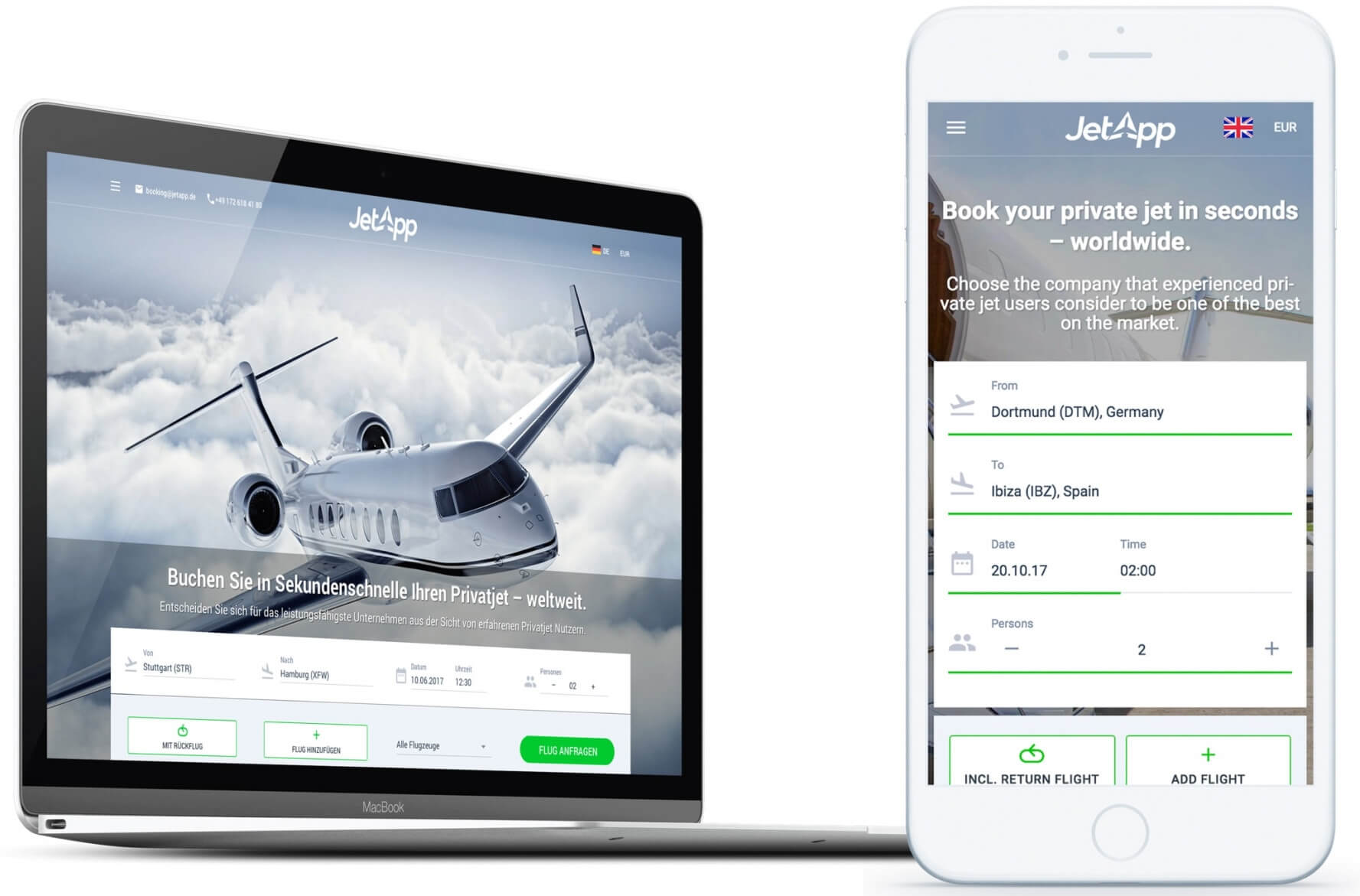 USPs:
Direct, straightforward and digital access to all commercial jet providers
Live flight offers via an automated booking process
Online best price guarantee
Other unique features:
Quotes for flights to every airport in the world, at any time
Top-class security standards guaranteed
No membership and no additional booking fees for passengers